The English Drama Society of S. Thomas' College, Mount Lavinia proudly presents 'Lord of the Flies' on the 23rd, 24th and 25th February 2018 at the Lionel Wendt Theatre.
Written by William Golding, adapted for the stage by Nigel Williams.
'Lord of the Flies' depicts a group of young boys' dark descent into savagery when stranded on an island following a plane crash.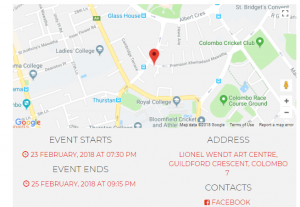 Source: Yamu
Image Courtesy: Yamu